Magna Products Corp. has extensive engineering knowledge of older generation servo systems. For over 50 years, Magna has been the leader in the servo motor and servo amplifier aftermarket.
We are an engineering based company with an acquired thorough technical library and an extensive inventory of subcomponent parts for thousands of servo systems. Our legacy servo services will keep your machines up and running for many years to come. Do not invest your resources in new machines – the units in your current machine can be repaired for a fraction of the cost.
Don't be scared by servo OEM's – Magna can support you
We know that many of the servo OEMs would like end users to think that their older products can no longer be supported. They want you to think that the only option is to upgrade your entire control system, entailing a significant investment and unwanted downtime.  We want you to know that retrofitting isn't necessary with Magna Products's product support!
Magna increases the life of your legacy servos
Magna Products Corp. will provide outstanding quality, pricing and turnaround for your legacy products for years to come. We have fine-tuned our legacy servo services support to make sure we provide exactly what you need. Our rebuilt servo motors and servo amplifiers are returned to original manufacturers specifications, and like-new performance. With our rebuild exchange program, we will ship out a rebuilt unit same day, and you can send in your used unit to be repaired or to be used as a trade-in for credit.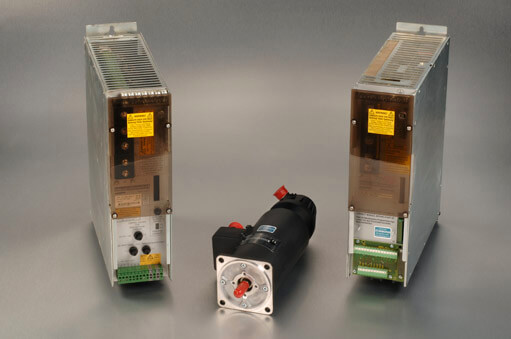 Ready to buy now? Our servo motor and servo amplifier inventory is listed on our eBay shop.
Magna supports most servo families
Before you rip out your legacy products, check out our new and rebuilt inventory! We have an extensive offering of legacy motors and drives such as:
Industrial Drives/ Kollmorgen:
TPA/TPAR

SBD2, SBD4

BDS3, BDS4, BDS5

PSR

TT Motors
Bosch Rexroth Indramat:
MAC Motors

MDD

MKD

MHD

DDS

TDM/TVM/TVD

RAC
Older Generation:
Siemens

Gettys

Fanuc

Allen Bradley