Don't take a chance with your servo repair. Magna provides the best value in servo system repair. Dedicated to keeping our customers' machines up and running, 100% of the time, we have what you need.
Indramat HMV servo power supply inventory is listed below. If you cannot find what you need online, please call us
The Indramat HMV servo power supply is manufactured in 18, 30, 45, 65, 75 and 120 KW rate output.
The system can be configured for feeded or regenerative power supply formats.
Why Choose us?
Our technicians apply their understanding of the whole servo system, to truly diagnose and correct the failure in your Indramat power supply. Our servo system knowledge, extensive inventory of remanufactured units and our long term experience servicing Indramat servos keeps Magna as the top provider for Indramat/Bosch Rexroth power supplies. Providing the best value in supporting the older legacy power supplies, we keep you running with no unnecessary down time.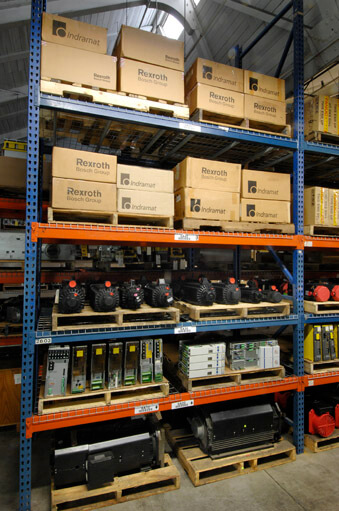 We are committed to the highest industry standards. If you do not find the item that you are looking for, please call us! (800) 221-3561. There are thousands of units in our inventory, we have what you need.