Extensive on-hand inventory, dependable quality and service that you can count on.
Siemens servo system inventory is listed below. If you cannot find what you need online, please call us.
Overview.
Let our inventory of Siemens motors and amplifiers be an extension of your spares, to keep your lines up and running. Magna Products Corp. is an established Siemens system service provider, with a history of servicing Siemens servo motors and servo amplifiers since the 1980s. Siemens servos can be found in many industries from machine tools, textiles, thermoforming, to packaging and food processing.
Our technicians are knowledgeable and understand all Siemens motion control offerings – from servo motors to sophisticated CNC control systems. Siemens servo motors have many different revisions in the feedbacks – two motors with the same model number could either have an old style feedback or a new style feedback. Magna has excelled at servicing Siemens motors since the 1980s, properly diagnosing and fixing the root issue within our customers' Siemens systems in-house.
Magna closely adheres to procedures and practices established by Siemens for all repairs and rebuilds. Siemens servo motors and servo drives are final tested on a Siemens test stand designed to simulate machine conditions to verify your unit is running in optimal condition. Our 20,000+ square foot facility is stocked with a large supply of OEM Siemens parts, allowing Magna to help our clients get back up and running quickly. We provide the best value in supporting the older legacy servo motors and servo drives.
Why Choose us?
Our technicians apply their understanding of the entire servo system to truly diagnose and correct the failure in your servo motor or servo drive. We don't just guess at the problem and guess at the fix! You can rely on Magna to provide the best value in supporting older legacy servo motors and servo drives, because of our servo system knowledge, extensive inventory of rebuilt units, and our long-term experience servicing Siemens servo systems. We will keep you running with no unnecessary down time.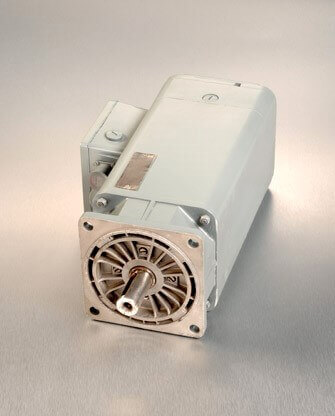 We are committed to the highest industry standards. If you do not find the item that you are looking for, please call us! (800) 221-3561. There are thousands of units in our inventory, we have what you need.