Don't take a chance with your servo repair. Magna provides the best value in servo system repair. Dedicated to keeping our customers' machines up and running, 100% of the time, we have what you need.
Kollmorgen GoldLine servo motor inventory is listed below. If you cannot find what you need online, please call us.
Kollmorgen GoldLine servo motors are brushless permanent magnet servo motors.

GoldLine servo motors are offered in 3 basic models

B-Series (low inertia)

M-Series (medium inertia)

EB-Series (explosion proof).

The GoldLine trade name started shortly after the introduction of the brushless motor line at Kollmorgen.

It has since been applied to all Permanent Magnet synchronous servo motors.

This entire series of GoldLine servo motors use a rare earth magnet. This magnet allows for maximum torque output.

GoldLine servo motors use a frameless resolver for commutation, speed and position.

This motor has a very rugged design.
The series GoldLine servo motors has a wide variety of model numbers.

The motors can range from 0.89Nm to over 115Nm.
This series of GoldLine servo motors was provided with different shaft diameters and lengths.

Additional order options included:

Different brakes

Encoders

Resolvers

Connection methods

Tachometers

Sealing specification
Why Choose us?
Our technicians apply their understanding of the whole servo system, to truly diagnose and correct the failure in your Kollmorgen GoldLine servo motor. Our servo system knowledge, extensive inventory of remanufactured units and our long term experience servicing Kollmorgen servos keeps Magna as the top provider for Kollmorgen servo motors. Providing the best value in supporting the older legacy servo motors, we keep you running with no unnecessary down time.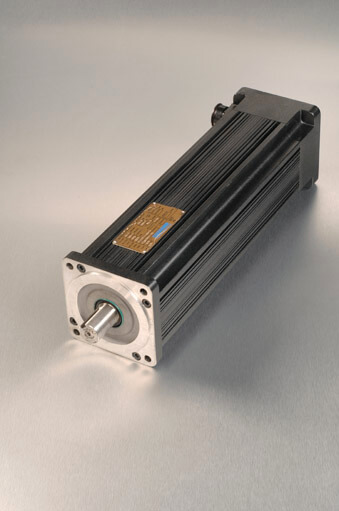 We are committed to the highest industry standards. If you do not find the item that you are looking for, please call us! (800) 221-3561. There are thousands of units in our inventory, we have what you need.