Surplus Purchasing
We Buy Your Used Servos!
Magna Products Corp. regularly purchases used servo motors, servo amplifiers and servo power supplies to be used in our rebuild exchange programs.
We buy used and surplus.
All surplus sizes will be considered – nothing is too small, nor too large.
If you have surplus servo equipment, please either call us or fill out the form below.
Have surplus servos? Contact us!
You can email, call or Fax your list today!
Fax: (585) 647-2155 Attn: Kenneth Morrow
Call: (595) 647-2280 ext.102
Email: Kenneth Morrow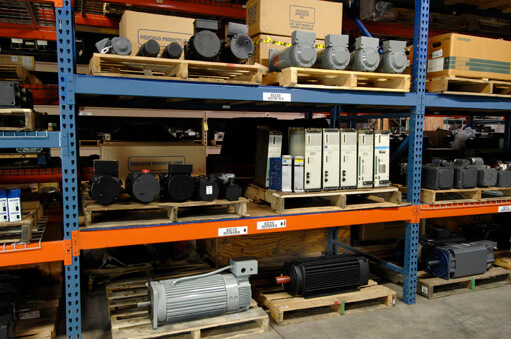 We buy servos from these manufacturers:
Kollmorgen,

Indramat,

Gettys,

Peerless Winsmith,

Siemens,

Fanuc
We buy servos from the following machines:
Arrow Sabre,

Cincinnati Milacron,

Lancer Machines,

W+D Machine