Magna has an inventory of hundreds of new and rebuilt servo motors and servo amplifiers, ready to ship same day!
Ready to buy now? Our new and rebuilt servo motor and amplifier inventory is listed on our eBay shop.
Our customers tell us every day that their main challenge is keeping their machines up, especially when their spare inventory is reduced. We understand that budgetary cutbacks have made it difficult to take care of machine maintenance issues. Magna is ready to support our customers with an extensive inventory of both new and rebuilt servo motors and servo amplifiers, ready to ship same day.
Why take a chance with a used Ebay item? Magna can ship a dependable product from stock!
Rebuilt units are returned to original specifications, and are fully tested on manufacturer test stands

All rebuilt units carry a one-year warranty

Hundreds of units in stock, and able to provide exactly what you need

New generation and legacy products in stock

Dependable service to get (and keep) your machine up and running 24/7
Magna supplies motors/amplifiers made by:
Bosch Rexroth Indramat

Kollmorgen/ Industrial Drives

Peerless Winsmith

Siemens
Fanuc

Allen Bradley

Gettys

Cincinnati Milacron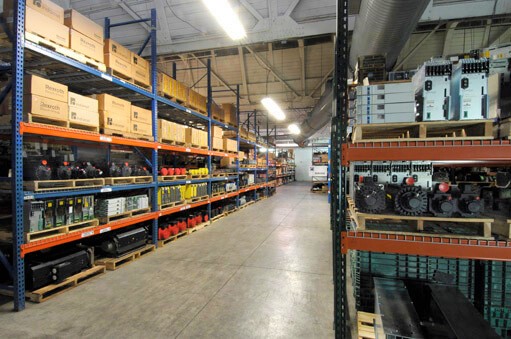 Magna works closely with our customers to target our inventory with the units that they feel are the most critical for their production lines. We take your challenges seriously, and are committed to providing a dependable inventory that acts as an extension of your own.
Magna carries the most extensive inventory of subcomponent parts in the US, with thousands of complete motors and amlifiers in stock. Our warehouse is full of hard to find parts needed to quickly support legacy products for years.
In addition to providing full service for the entire servo system, Magna maintains a large inventory of products from the manufacturers that we service. Our customer service team is ready to answer any questions that you may have to help you find exactly what you need.